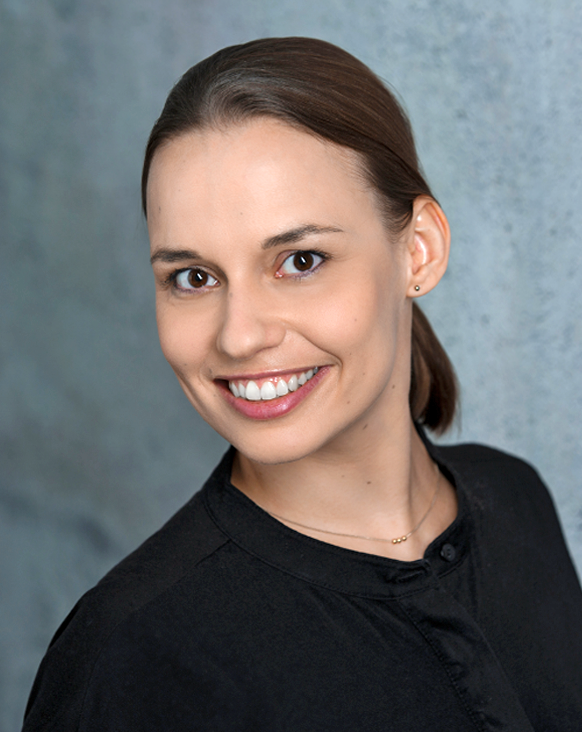 Room: 3'125
Phone: +49 (0) 30 2093 6973
E-Mail: kristin.klauehu-berlin.de
Kristin Klaue
Development of One-Photon NIR Photoswitches
Incorporation of molecular switches in complex molecular systems allows dynamic alteration of their intrinsic properties and function with light in a remote and non-invasive fashion. For most of these applications, visible or near-infrared (NIR) light is more suitable than UV light due to its enhanced penetration depth and reduced radiation damage. However, the isomerization of photoswitches usually requires high-energy photons in at least one direction, which limits their utilization especially in biological applications. We develop tunable direct one-photon NIR photoswitches based on negative photochromic dihydropyrenes carrying opposing strong donor-acceptor substituents either along the long axis of the molecule or across it. This allows large temporary changes of their properties upon visible or NIR light-induced photoisomerization.
2023
DiI-CT—A bimodal neural tracer for X-ray and fluorescence imaging
B. Gerhardt, K. Klaue, L. Eigen, J. Schwarz, S. Hecht* and Michael Brecht*

Cell Rep. Met. 3, 100486, 2023


View Paper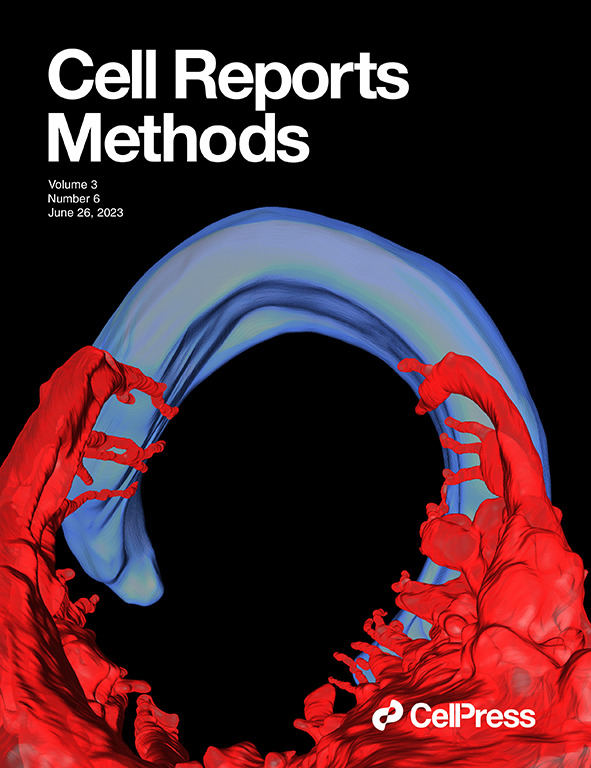 2021
Stabilizing Indigo Z-isomer via Intramolecular Associations of Redox-Active Appendages
L. Broløs, K. Klaue, J. Bendix, L. Grubert, S. Hecht*, M. Brøndsted Nielsen*

Eur. J. Org. Chem. 2021, 6304-6311.
View Paper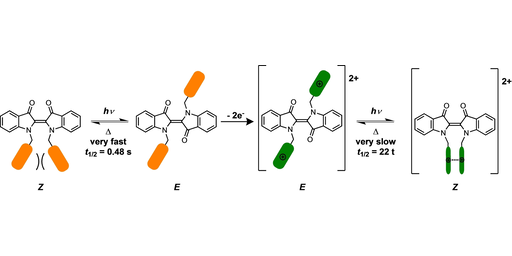 2020
Donor-Acceptor Dihydropyrenes Switchable with Near-Infrared Light
K. Klaue, W. Han, P. Liesfeld, F. Berger, Y. Garmshausen, S. Hecht*

J. Am. Chem. Soc. 2020, 142, 11857-11864
View Paper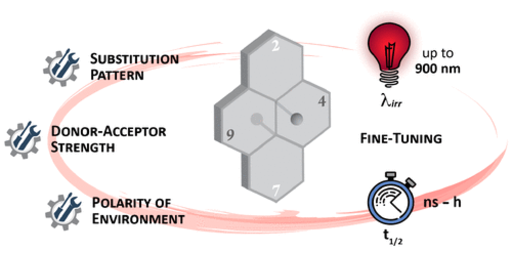 2018
Taking Photochromism Beyond Visible: Direct One-Photon NIR Photoswitches Operating in the Biological Window
K. Klaue, Y. Garmshausen, S. Hecht*

Angew. Chem. 2018, 130, 1429-1432; Angew. Chem. Int. Ed. 2018, 57, 1414-1417
View Paper
2017
Dihydropyrene as an Aromaticity Probe for Partially Quinoid Push-Pull Systems
Y. Garmshausen, K. Klaue, S. Hecht*

ChemPlusChem 2017, 18, 1025-1029
View Paper